Dear flying friends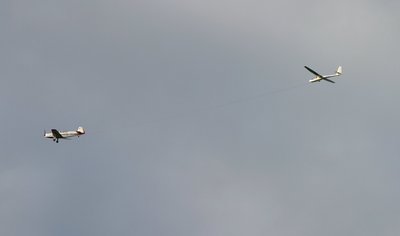 The Hodkovice Airfield has been the place for foreign pilots' flying camps since the beginning of 1990s. The pilots, often together with their families, spent here their flying vacations. Some clubs and flying schools keep comming to us again and again to train new pilots.
Our airfield offers active flying for the pilots and, because of the good location, also beautiful surroundings for family trips.
If you are just thinking about the place where to spend your flying camp within the Czech Republic, please carry on reading the following information.
Soaring
The airfield is located on a plateau 50 m above the surrounding countryside. There are Jizera mountains in the North and Giant mountains further to the East. Early thermals are one of the advantages of being close to these mountains. The location outside prohibited and restricted areas provides you with comfortable crosscountry gliding conditions.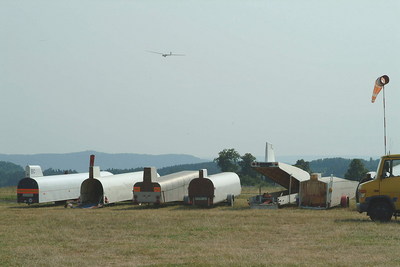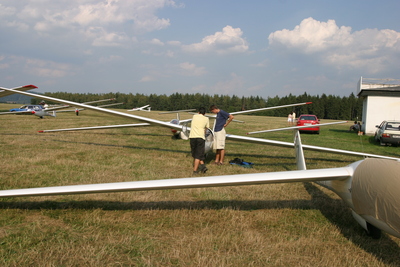 There is the Jested ridge only 4 km far from the airfield where you can fly along the hillside using southwest winds. In suitable weather, there are also possibilities to use this ridge for Wave soaring.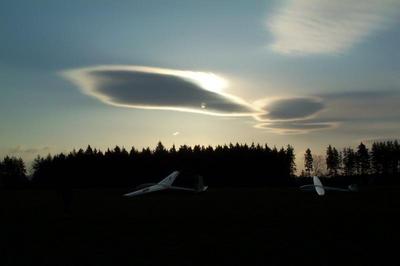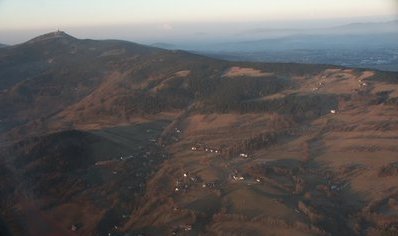 We operate Zlin Z226 and Z142 for aerotows. Or if you prefer, you can use our winch Herkules 4.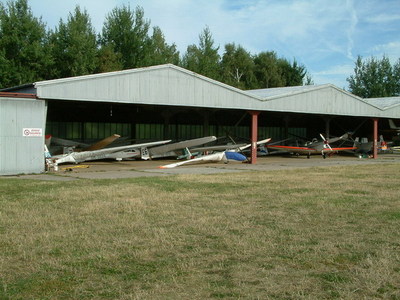 Limited place in hangar.
Accomodation
On our airfield you can find grass area with electric connection for tents and caravans. There is also possibility of accomodation in our clubhouse with six- and double-bedrooms, alltogether the clubhouse offers twenty beds.
Kitchen and sanitary facilities are shared.
There is a possibility to use our club room.
We have self-service "bar" with basic cold and hot drinks. The nearest restaurants are in Hodkovice nad Mohelkou 2 km far away.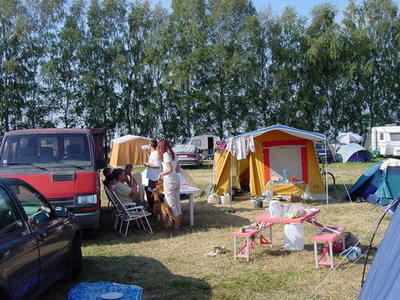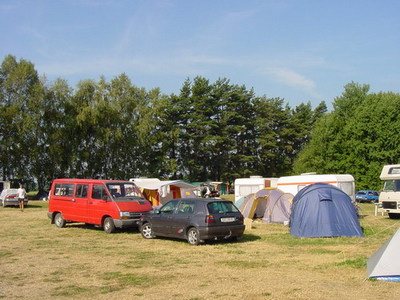 Leisure time
In the neighbourhood there are enough interesting places for trips by car, walking or cycling.
Some of the most interesting are the following:
Do not hesitate to contact us as we will be glad to provide you with other information about our airfield, soaring and other possibilities of your vacation: