About the airfield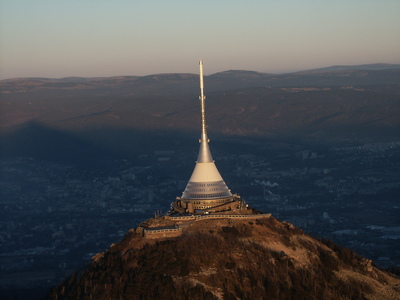 The Hodkovice Airfield is located in the Northern Bohemia in the beautiful countryside between the cities of Turnov and Liberec. The Airfield location is ideal for flying as it does not interfere with forbiden and restricted areas. Glider pilots appreciate early thermals supported by near mountains.
The Hodkovice Airfield offers holidays for gliding and its atractive surroundings has many interesting places for days when the weather is not suitable for soaring.
South-west winds provide good conditions for hill flying on the near Ještěd bank. The Wave conditions happen several times a year, hence enabling gliding for a silver or gold "C".
The runway is on a plateau 50m above the surrounding countryside which helps to maintain it dry even after long rains.
The elementary training courses on gliders and engine planes are led by our experienced instructors. The courses begin with theory sessions during winter time, the first flights commence as soon as snow melts and the runway is ready for operations.